We offer the world's greatest coffee's from mellow milds to deep dark exotics in three different systems, at very competitive pricing. After your FREE TRIAL, you will only pay for the product you consume. Everything else, equipment, installation, delivery, even filters are absolutely free, as is our LEGENDARY SERVICE.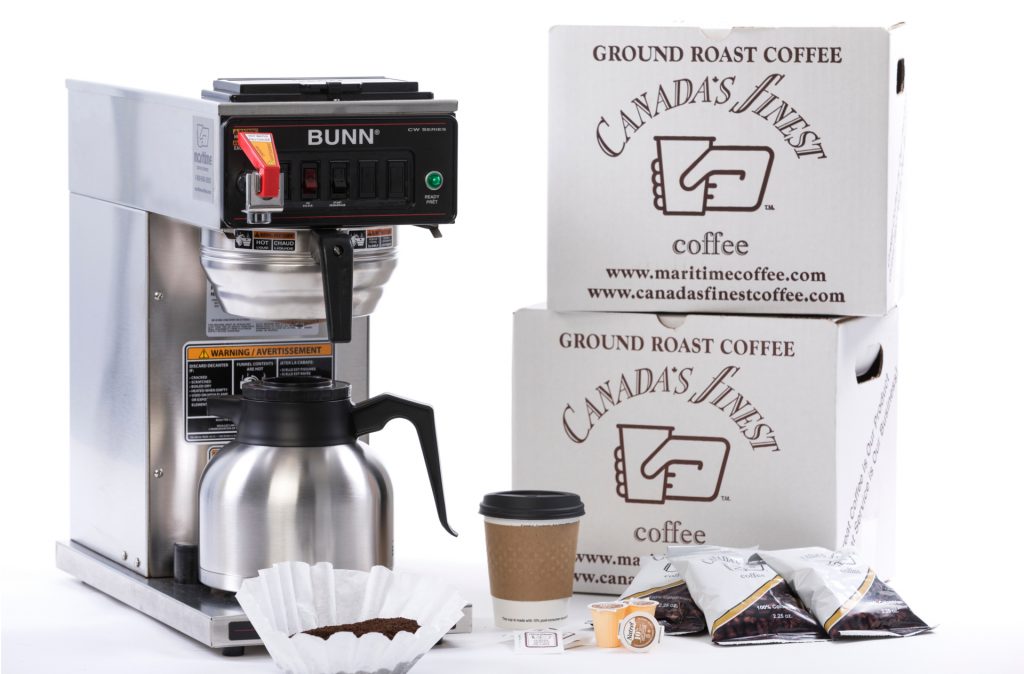 SYSTEM 1: Canada's Finest Traditional Roast & Ground Coffee. (all packaging is biodegradable)
Cozy up to your cup of our very own Canada's finest brand. Proudly sourced and roasted to our specifications this traditional roast-n-ground and whole bean coffee is sure to please customers and staff alike.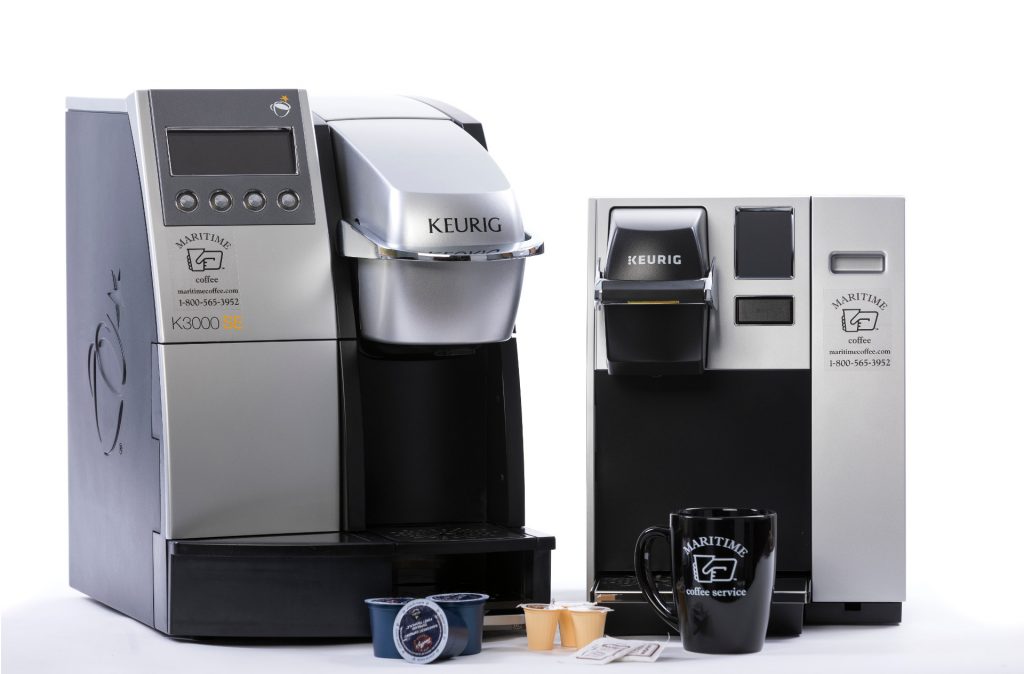 SYSTEM 2: Keurig K-cups    
You've all tried Canada's most popular brewing system, even got it at home, now you can brew it right at your workplace. Van Houtte, Timothy's, Green Mountain, Folgers, Starbucks, Laura Secord. Dozens of brands, 100's of blends and flavours, there's something for everyone. Let us introduce you to your Keurig comercial brewer and enjoy your co-workers compliments.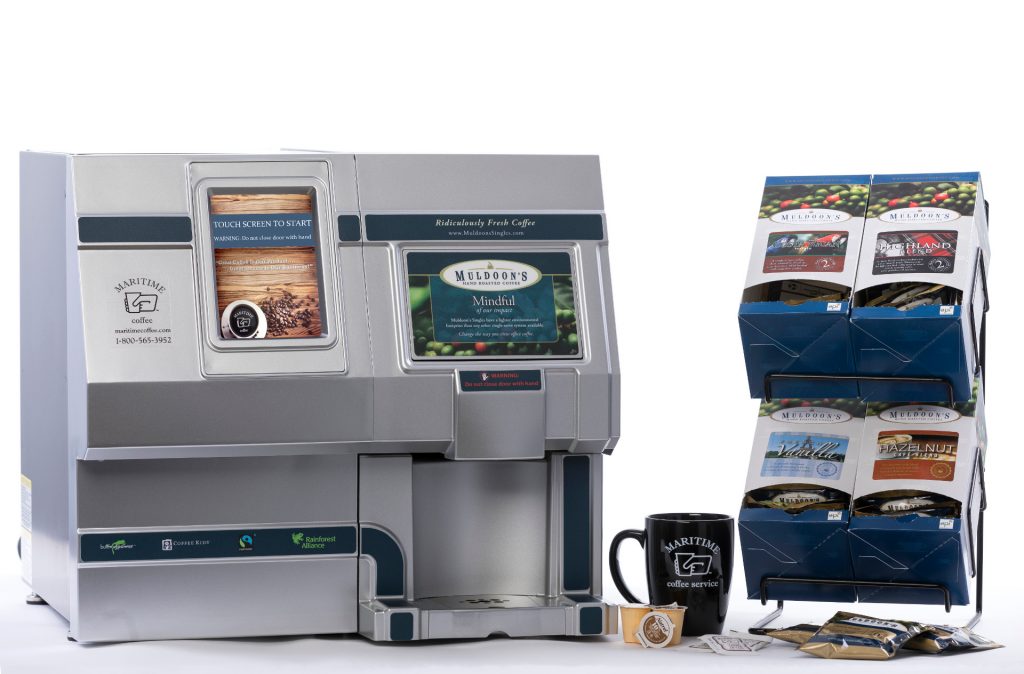 SYSTEM 3: Muldoons Hand Roasted Singles. (all packaging is biodegradable)
Simply the best single serve coffee available in Canada, offered exclusively to the Maritimes through Maritime Coffee Service. The Muldoons brewer brings the barista right into your office with ridiculously fresh coffee, lattes, cappuccinos, cafe mocha's and hot chocolate.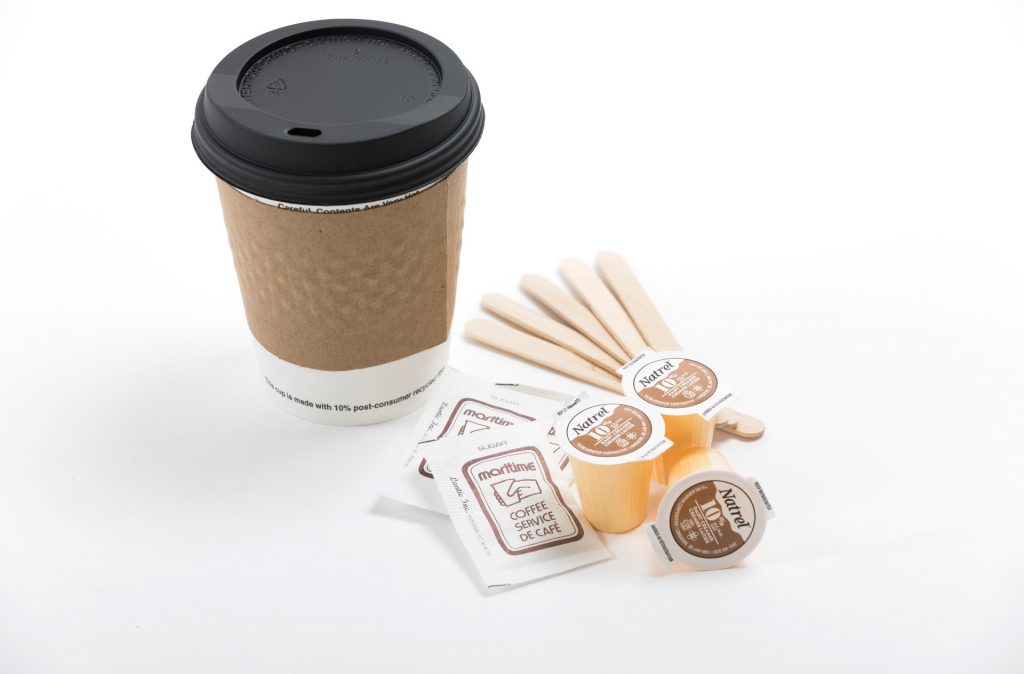 Not Just Coffee
We carry decaf, specialty and flavoured coffees, teas, hot chocolates, cappuccinos, lattes, ciders, soups and a full line of allied products including fresh dairy, cups/lids, sugar/sweetener and stir sticks. Everything you need to prepare the perfect cup of coffee or tea.
Maritime Coffee Privacy Policy
Any information supplied or submitted at  maritimecoffee.com or our Facebook pages is kept private and confidential and is never sold, reviewed, or used by any party other than Maritime Coffee service or Aquaviva office water if you have inquired about our water service.
Our sole company purpose is to provide you with the best coffee, the purest water and customer service that goes beyond legendary.